Yulmar-Service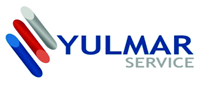 «Yulmar Service» LLP

«YMS»LLP is Kazakhstan Construction Company founded in 2000. «YMS» LLP started business with a small team of 15 people; the company in just a few years has grown to a solid company with a staff of more than 300 people, as well as the required amount of specialized machinery and equipment.
Would you like to know more?